You're listening to your favorite radio station…having a great time…and then the ads come in.
Your typical ad has a great voice, some music in the background, maybe a few sound effects…but it's an ad.  And you know it.
Sometimes you listen, sometimes you don't.
So, why is it, more people listen to ads on a podcast than on the radio?
Because a lot of ads in a podcast are read – or more accurately, delivered – by the host.
A host-read ad becomes part of the show.
It piggy-backs off of what the host was saying.
Many times, you don't even realize you're listening to an ad until they finally hit the call to action, "…and you can get one yourself, simply go to their website…"
In fact, a recent survey from Stitcher and SignalHill Insights revealed: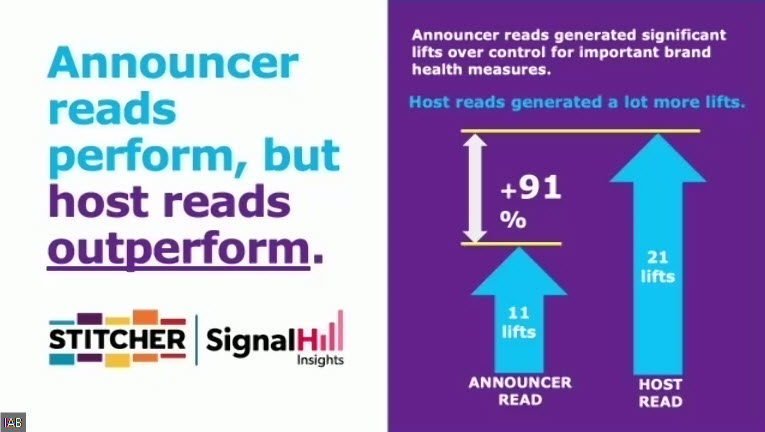 Host Read ad as opposed to a preproduced announcer ad.  91%!!
Website hits and phone calls increase.
All that leads to sales.
Who wouldn't want a 91% improvement over the typical ad?!!?
Host-read ads on podcasts is one of the key elements with NuMedia Mix.  They've been developing relationships with folks like Howard Stern, Kim Komando, Alec Baldwin, Adam Carolla, Marc Marron for over a decade.
Put the power of host-read ads and podcasting to work for you.
Contact NuMedia Mix and hear the difference it can make to your business.